Wholesale it is classically wholesale. Whoever produces sells in large quantities to the wholesaler, who in turn resells to the shops.
So let's talk about a business other than retail: while this is in fact the last link in the chain, the Wholesale it is the first. But it is also true that with digitization the differences become smaller and the opportunities increase. This is because on various platforms it is sold directly, bypassing wholesalers and shops.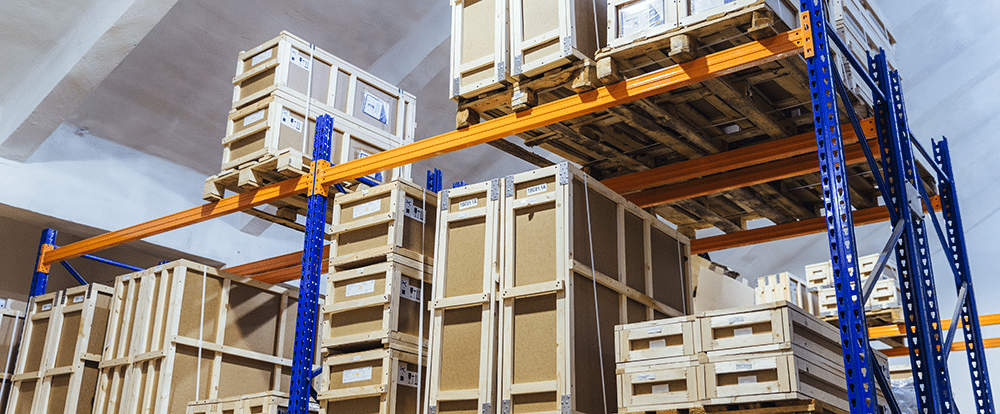 For example, private individuals, via ecommerce, can sell goods in dropshipping that they do not produce and do not stock.
It goes without saying therefore that whoever does Wholesale digital has a wider target, which includes those who do dropshipping and in some cases the consumers themselves. Furthermore, the pool of figures who can undertake this activity is expanding.
Let's go see who does Wholesale digital, how it is done and what opportunities it offers.
Who does digital wholesale?
In Wholesale usually those who produce sell in large quantities to the wholesaler to take advantage of his distribution network.
The concept is not distorted digitally, but the distribution takes place through marketplaces and other platforms ecommerce. So an activity of Wholesale it can be undertaken by all the figures involved in the classic process, because the prerequisite is to know the product and the sector.
In fact, the producers themselves can sell in large quantities both to wholesalers and resellers or directly to consumers. Wholesalers and distributors get to know new producers, broaden their offer and open up to new geographic markets. Resellers can target other resellers or start distribution operations to reach a wider audience.
Note how the roles are multifaceted in the Wholesale digital.
Additional opportunities also for entrepreneurs and startups, which thanks to the study and monitoring of digital platforms can invest without having to first pass through access to the sector by third parties.
How do you wholesale digital?
Il Wholesale digital is done mainly through marketplaces and other ecommerce platforms, both large and small. Let's go and see what is necessary to undertake an activity in a functional way. By following these steps you have the prerequisites for running a Wholesale.
Choose the right soil and take care of the exposure
It can be done Wholesale on most popular platforms are Amazon, Alibaba, eBay, Shopify, or find other ecommerce. The choice must be made by analyzing the respective prices, registration methods, targets, competition, and relating this data to one's ideas, needs and resources.
After that you have to register as a seller, completing the necessary configurations. In this phase, product data sheets, images, prices and conditions of sale are entered. It is crucial to take care of communication and provide quality photos. In fact, the aim is to express value and originality through the form, focusing on an immediate visual impact.

In particular, the descriptions must be carried out in detail, including technical specifications, dimensions and materials used. Providing this information accurately and recurringly for all products gives customers an idea of ​​order and reliability.
Pricing, management and shipments
Now we need to define competitive prices, carefully considering production costs, shipments and competitor prices.
Then, to make a Wholesale, you need to optimize your product inventory management. This can be done using software or by integrating your own system into your chosen platform. Once the orders have been received, they must be prepared for shipment in the shortest possible time while guaranteeing accuracy and integrity. To do this you must ensure that the orders are cataloged and accurate. To manage the logistics you can resort to a company or use services such as AmazonFBAwho take care of storing, packing and shipping the products.
From the point of view of management, it is also important to have timely and competent customer support. This is because maintaining clear and professional communication with customers shortens the distance created by the ecommerce formula and helps decisively to improve the shopping experience, understand what any problems are and solve them.
Sponsorship and optimization
Once the base has been set up, the customer base can be increased in three ways. The first is to implement telemarketing or via mail. Then you can create content and build a network of links to intercept the traffic of users who consult search engines. At the same time you can invest in sponsorships on the platform where you operate, on search engines and on social networks.

Which of these marketing moves should be made, and to what degree, depends on the sector, its resources and the target.
Monitoring
The last thing needed to get a Wholesale is to keep track of sales performance, reviews and some parameters such as the conversion rate and the cost of acquiring a customer.
Using this information serves to optimize the marketing strategies we have just mentioned, the pricing, communication and general management of all aspects of the Wholesale. Careful and open monitoring can also serve to expand or even change products and industries.
Start your digital wholesale with Kilobit
Start a Wholesale in digital presents advantages and opportunities that can be seized with practice, studying, or thanks to the advice of a team of experts. Kilobit has all the resources to help you get a Wholesale.
Tell us what you have in mind e we will support you to make it happen.