La speed of a website directly affects theuser experience. Then determines le visits, stay, conditions the traffic and placement on search engines. Even if yours place websites it is intuitive, has well-designed graphics and excellent SEO content, if it doesn't load at least within a few seconds, it risks not being visited.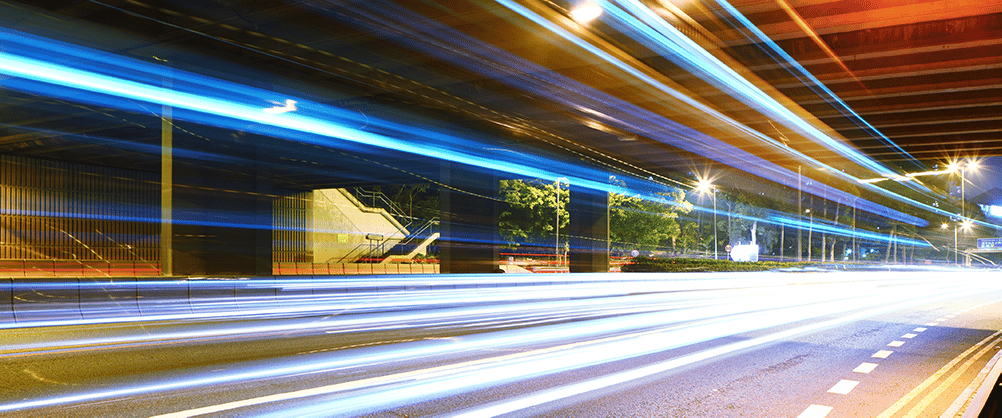 In fact, loading a website can take less than a second, and all the tricks to achieve this result are known. As they are within your reach, they can also be put into place by the competition.
Considering the very high quantity and quality of sites scattered around the web reducing half a second makes all the difference.
What does it mean to have a fast site
La speed of yours website optimize strategies Digital Marketing in 360 °.
Against, if the website loads slowly the user will pass on because he doesn't want to waste time or because he may think the site is faulty. In this case everything the work put in place to optimize the site on other fronts risks going up in smoke. Indexing will drop, because search engines prefer performing sites but above all because traffic is lost.
The insertion work with SEA campaigns, the posts on social networks to interest and convert, the professional promo photos and videos that you pay for must lead to something, right?
If the landing of users is a site with very long waiting times, all these investments risk becoming not only less useful, but even counterproductive for the identity and recognition of your brand.
So having a fast site is neither just a performance factor nor an optional benefit.
Do you want numbers?
From 0 up to a maximum of 4 seconds the site is fast. In this range we talk about the performance peak and the limit within which the user does not perceive the wait. Experiment with any site: 4 seconds isn't great but it's roughly the time for an inhalation. Maximum in one breath you should smoothly switch from one page to another. No problem.
5 to 10 seconds the site is already slow. The user feels the wait in this time frame. 5 seconds are relatively negligible by the user if it is a single page, but already scrolling from one page to another, something is perceived as wrong. After 6-7 seconds it's already a problem: the probability that the user leaves the site gets higher and higher, especially if your site isn't essential. Times like these discourage interest and involvement.
from 10 seconds onwards the site is very slow. The wait in this case is unacceptable by the standards to which most people are used today. A loading time like this can easily unnerve or can make you think that the site is of poor quality, even if everything else is done in a workmanlike manner. Unless your site is needed by the user for special reasons, or if he is not forced to visit it for bureaucratic reasons and in the absence of alternatives, he will certainly leave it.
How to evaluate the speed of a website
Don't just visit the website from a single device to understand if it is universally fast. Already if you use one smartphone the site could be slower, and from one geographical location to another there may be a great difference. Also, if we talk about the your site, estimate for yourself loading times it is deceptive: in fact just visit it twice to see the times cut down, Because after the first visit, the static contents are automatically downloaded. Imprudently one might think that for some reason the speed has increased, when in reality first time users will see it slower than you do, and if they have to wait too long it is not certain that they will give him a second chance.
To see if a website is fast you need to use software that tests speed and provides performance data according to many specific aspects. From these it is possible to understand what to act on to reduce precious seconds.
It is full of tools to measure the speed of a website: from Google Analytics to Pingdom, you are spoiled for choice.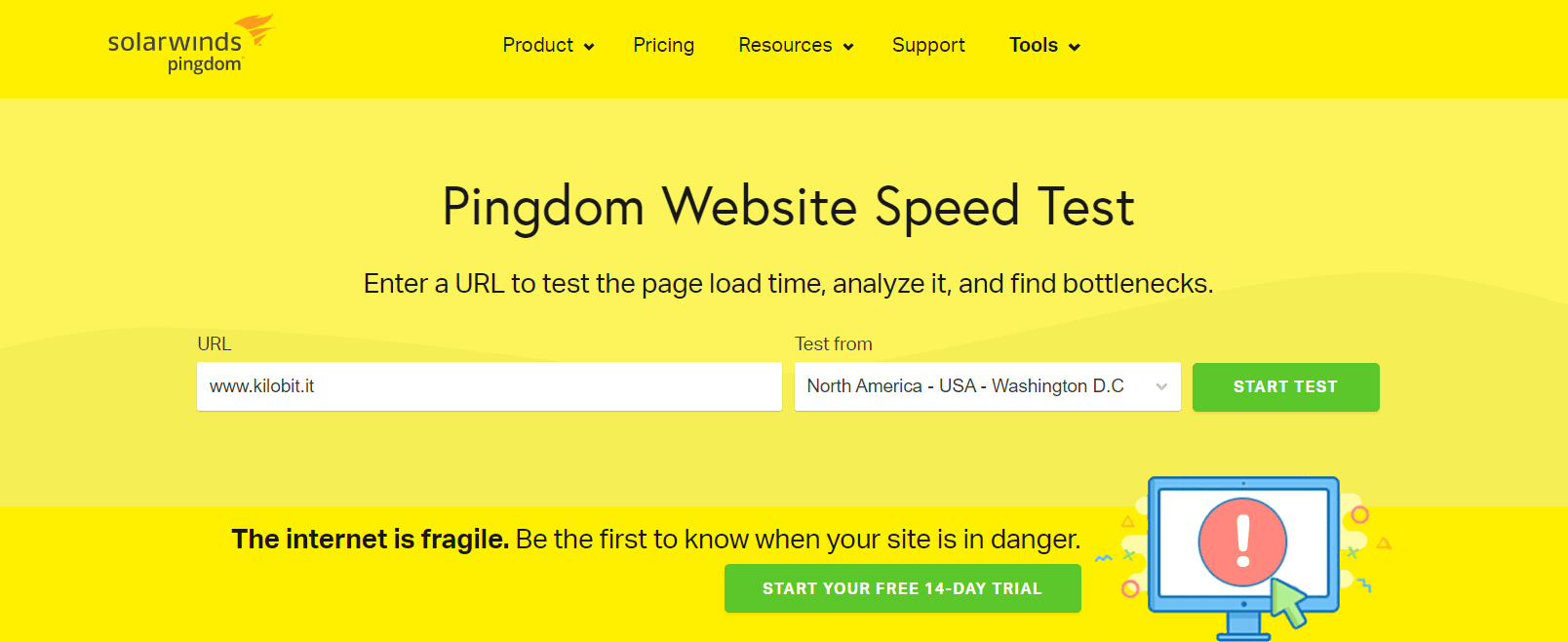 What does the speed of a website depend on
Let's see the factors to evaluate the speed of a website and let's see, where we can, how to intervene to optimize.
Static content weight
Graphics, images, videos, animations, links to other pages, and minimally written content, if they are too heavy they slow down a website. Bringing these elements to the essentials is also a good move from a communicative point of view, but it doesn't mean that you have to cut yourself to the bone. Just choose the right formats.
HTML (source), CSS (graphics) and Javascript (animations)
I codes OF THE static content can be written in different ways.
The job of programmers is to use clean and straightforward codes. Superficially, perhaps the appearance does not change, but the weight is reduced, optimizing the speed of the place even several seconds.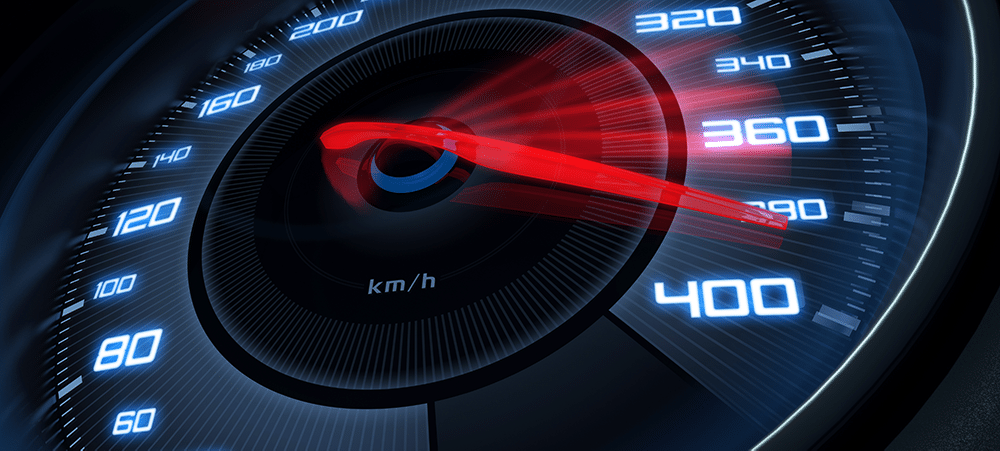 cache
Allows you to download the static content the first time you visit the site. It optimizes an already fast site even more and is a lifesaver for slow sites that are still appreciable by users who, returning to them, navigate a little better.
Hosting
In a nutshell it is "space" that hosts the site. Her stability and response time greatly affect the speed of the place. If thehosting è exclusive o shared, Its efficiency Sara concentrated or distributed among other sites. In addition if thehosting is in Italy the loading time of the site will be different for the user who visits it from Italy, Spain and Japan. Analyze the speed of the place in other locations based on thehosting it is useful to have a more objective view of performance. A supplier of hosting, in addition to ensuring stability e answers veloci, depending on your target, must compensate for distances through precise techniques. No underestimate hosting and who provides it.
Do you want a fast website to encourage users to stay?
Is your website slow? You don't know where the problem is and you don't know where to start to improve? We of kilobit we can do accurate analyzes to act quickly and in a targeted manner. Fill out the here to get a free consultation.