THEeB2B commerce is online e-commerce that takes place between companies. Transactions between wholesale, supply, sale and distribution take place in an agile, convenient, rapid, efficient and traceable manner.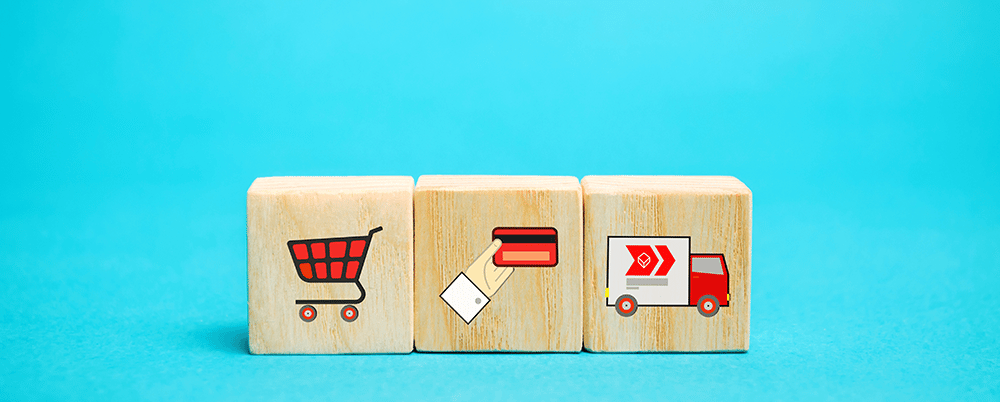 In this way the entire supply chain is streamlined and human resources are thankful, because they can devote themselves to more fertile activities. If you are free from automated tasks thanks to a B2B ecommerce, you can focus on creative work to improve the company's image, on new marketing strategies, you can develop a new service, create a new product, or concentrate on technical optimization work.
The potential benefits therefore arise from both the operation of a B2B ecommerce and the consequences of its implementation.
How B2B ecommerce works
Like other types of electronic commerce, it is carried out through already available online platforms and/or special software, which have an organisational, executive and accounting function. Basically it is enough to enter parameters and data and so sales, purchases and shipments will be automated. For companies, all that remains is to monitor whether the functions meet the needs and possibly adjust the shot.
Trade between companies can work in these different ways:
Purchase and sale of resources that companies need to operate;
wholesale market, therefore of materials used for production;
buy and sell services, often digital (such as software).
The numbers of B2B ecommerce
In the United States they have already noticed for some time the advantages that come fromB2B ecommerce. A study of Gartner in fact it certifies that 33% of buyers wish to sell and buy without human mediation. Of these, 44% were born between 81 and 96, so we're talking about the present and future ruling class and a generation that by now knows digital well. This study, called Future of Sales, predicts that by 2025, 80% of companies will operate through B2B ecommerce.

In Europe Alibaba conducted a study on online businesses. From the results it seems that by 2027, of all purchases, 32,6% will be made online in Germany, 25,3% in Spain and 16,4% in Italy.
In our country, still, we have theDigital B2B Observatory of the School of Management of the Milan Polytechnic, which attests to us that the incidence of transactions via B2B ecommerce have grown by 1%, going from 19% to 20%, and that 7 out of 10 companies are investing in digitalisation.
It should be specified that this last figure does not only concern B2B but in general the use of all digital solutions.
Future Perspectives: CRM and Blockchain
Beyond the modes of transaction between companies that we have observed above, there are future possibilities that include the integration of two new digital technologies, which by their nature are related to B2B ecommerce.
CRM to interpret, predict and meet demand
On the one hand, the commodities are and will increasingly become user data, or the software itself that analyzes it. In essence, CRM is a generator and extractor of data on a specific user base, which in B2B is inevitably restricted and specific.
Using this technology, it is possible to identify in a highly targeted way what the customer needs, the precise characteristics of a product or material, the precise functions of a certain service, and how they prefer to be offered and provided. From here we understand that a CRM optimizes its work in digital commerce. Let's say that it is a powerful marketing tool and a compass to understand how and in what to invest one's resources, and therefore where to direct one's attention.
Blockchain to broaden the user base, disintermediate and armor values
In Blockchain generally exchanges are carried out through cryptocurrencies, therefore already considering using it allows you to trade with those who use these currencies. We are talking about a network disintermediated by any institution, where there is a data register distributed among all the nodes which certifies the values ​​in an unambiguous way and which ensures transactions through armored and immutable smart contracts.
Why should you invest in B2B ecommerce?
Because it streamlines the sales and purchasing processes allowing them to be monitored better with the advantage of saving time and human resources. These advantages are declined in a single great advantage which is efficiency. If a company is more efficient, it grows and can invest in actions that allow it to evolve and differentiate it from the competition, so that you become the first choice of customers.
we at kilobit we offer consultancy to start your B2B ecommerce as a crucial step to optimize your company.
Contact us for a free quote.