The importance of web marketing is due to the exponential growth of web traffic in Italy and throughout the world, which is now a proven fact as we have seen progressively over the last 4 years.
This means that many more people than before, when they want a product, need a service or need information, go looking on the internet, specifically on search engine, and often buy online to save money and time. In addition i social media by now they have become a preferential and highly personalized media, advertising and information channel. In fact, the classic persuasive advertising based on a territorial and communicative narrowness is less and less effective, replaced by roundups of contents automatically chosen by the algorithms of social networks aimed at wide-ranging users.

Il marketing it can still be exercised with evergreen concepts based on communication, which are declined in strategies. But the forms have changed, the media have changed, and they continue to change constantly.
Any company that does not want to fall behind must therefore consider the importance of ranking on search engines, having social pages and more.
The purpose of intercepting user searches and converting them into customers, to create interactions, to expand.
What is Internet Marketing.
Il web marketing by definition it is the set of strategies applied to web channels to develop and promote an online project. In practice it is communication, promotion e development on the internet.
Now let's see what a strategy includes web marketing:
Web Analytics
Content Marketing
SEM (Search Engine Marketing)
SEO (Search Engine Optimization)
SEA (Search Engine Advertising)
DEM (Direct Email Marketing)
SMM (Social Media Marketing)
Web Analytics
It is a system of measurement and analysis of web data. It serves to understand how users interact with your site and with others in the same market that interests you. Based on this data, the right digital marketing actions are decided. To see the data you use software called "tools", i.e. gods instruments. The most common is Google Analytics, which is also free.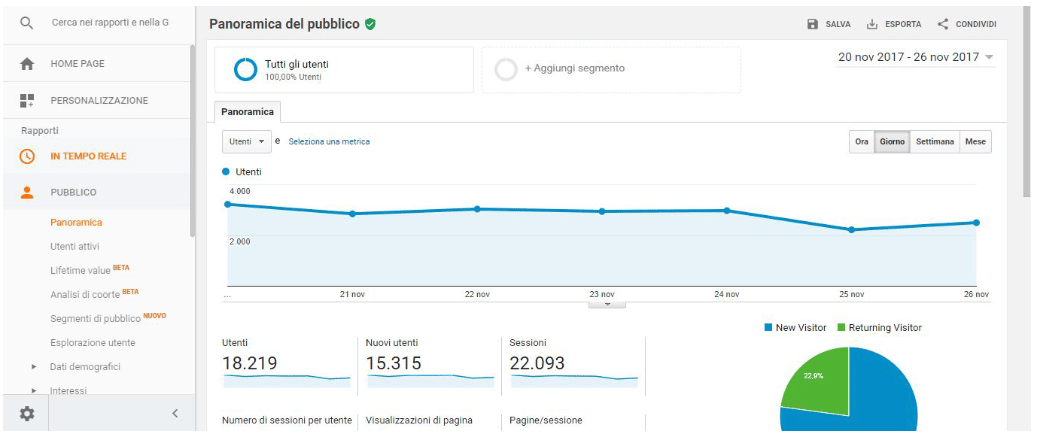 Content Marketing
It has to do with the creation and dissemination of valuable textual and visual contents. The purpose is to communicate with users, inform them e stimulate their interest to convert them to clients. A careful strategy of Content Marketing contributes to build a brand's identity and enhance it Brand Awareness.
SEM: the application of web marketing to search engines
SEM è web marketing applied to search engine, especially at Google. It serves to increase the visibility, traceability of a website, and allows you to evaluate the effects of certain actions mdigital marketing through tools web analytics.
La SEO is theoptimization of a website for i search engine. Work on keywords and topics to figure out what content to publish in order to generate traffic organic and free. The goal of an SEO campaign is to make sure that your site is among the first results of a search, Then index.
La SEA Provides for the listing of paid ads on the result pages of search engines such as Google, which for a certain period of time allow you to appear in high positions.
So you quickly reach peaks of visibility.
DEM
It is strategic communication through e-mail. It consists in sending commercial information and promotions. It serves to acquire new targeted customers and to maintain contacts to build loyalty.
SMM
Is digital marketing in social media. For many identification social networks are the preferred channels (sometimes the only ones) to find and exchange information, but not only: some they advertise products or brands on their personal pages. So it is useful to establish contacts with influencers and have a page where users can find you and interact with your content.
These strategies and actions of wweb marketing coordinate with each other and use according to the specific situation.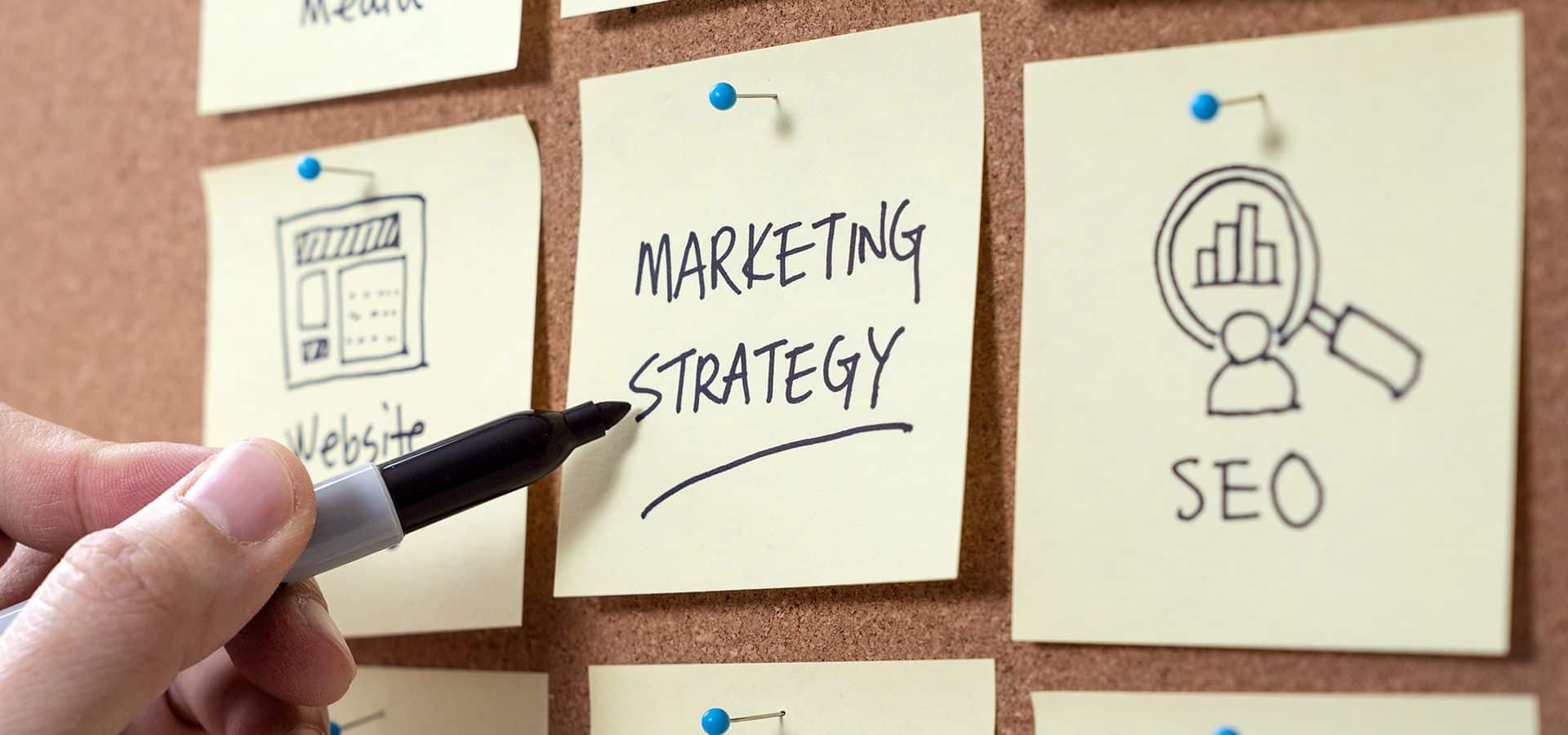 What is Web Marketing for?
Use strategies of web marketing it is essential in order not to fall behind with the times and out of your market of interest. It's like giving lifeblood to your business.
Guarantees visibility, interactions, allows evaluate returns of your investments, strengthen the identity and recognition of your brand, increases customers, earnings, and allows you to expand intelligently.
There are several benefits to using tools wweb marketing compared to traditional offline marketing:
Reduced costs.
You can invest in a manner targeted towards users who have a real interest for the products or services you sell.
You have at your disposal not only your local or national network but potentially Worldwide.
These benefits are invaluable to any business.
To plan and implement strategies of web marketing effective, it is necessary to know its tools in depth, know how to use them and have experience in various digital fields. A web agency with a network of internal and external professionals it satisfies these needs.
we at kilobit we are this and we offer personalized web marketing plans: to find out more, just ask free advice.