Increase visibility on Facebook it means going to draw on a very large pool of users. Facebook in fact, almost on par with Instagram, remains the most used social network in Italy, even by commercial activities. Precisely from this point of view, functions and interfaces concerning sponsorships and sales have evolved Meta platform, which has adapted by making changes to thealgorithm of its News Feed.

The algorithm, more than before, it favors content based on yours interest and on involvement which generates in the identification, measured with Comments, shares e reactions. This has a significant impact on visibility of the contents of the commercial activitiessometimes causing a drop in organic reach and creating challenges for Page admins looking to reach a larger audience.
Basically, pages have to deal with greater competition to get organic visibility but also to make sponsored ones pay.
However, they still apply general practices that make a social page work. The bar has just been raised. So you need to know the strategies better, even the basic ones, deepen them, and have the perseverance to put them into practice. Above all, constancy pays off, not only in terms of frequency, but also in terms of content coherence, therefore of your written and visual language, therefore of your 360° social communication.
Let's see then the 3 fundamental strategies for increase visibility on Facebook and maintain it.
1) Turn the algorithm in your favor
The main goal of theFacebook algorithm is to provide a meaningful experience for users. But what does it mean to "provide a meaningful experience"? What is it that makes it so? And what does the algorithm evaluate to define it as significant?
Create quality content that is relevant to your audience
Don't use your business page as a personal profile, so don't post raw photos or very amateurish videos of what you're having for dinner, where you are on vacation, or a family celebration.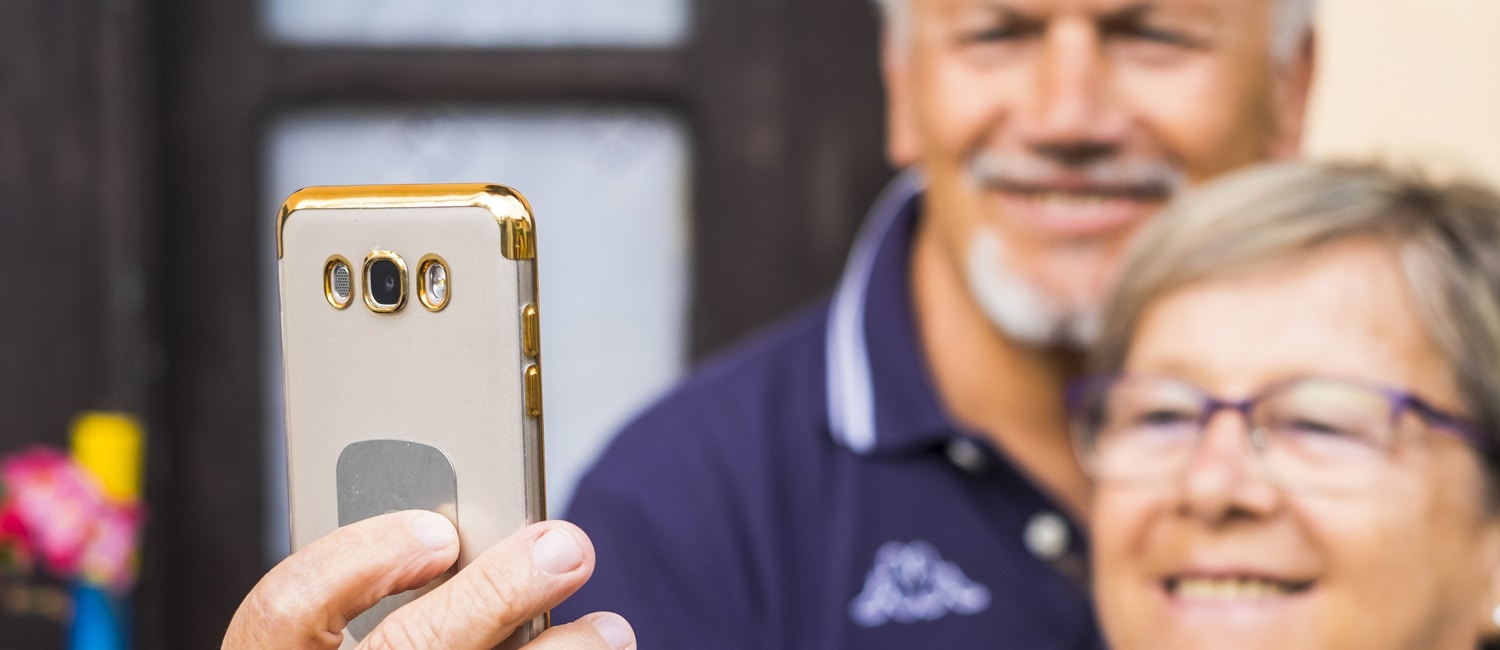 Doing this could have a negative impact on the parameters that the algorithm looks at to make you appear to potential customers. Instead, post content that pertains to your industry or products, whether they are advertising, disclosures, advice on use, recipes, exercises and so on. Listen to users, both those who follow you and those who may follow you. How do you do it? Analyzing the insights of your content and observing likes, reactions and comments of content similar to yours.
Generate interactions and engagement
In addition to aiming for quality and learning from other engaging content, you can encourage users to interact. Ask to comment, share or react to your posts. Ask questions, ask for opinions, to share experiences. Give the possibility to make requests: what do you want in the next content? There are pages that structure the editorial plan only on the basis of user requests.
Also use stories and live broadcasts to increase exposure
Strategically diversify your content types. Don't just post permanent photos or videos. Also try using stories and live broadcasts. Not everyone is used to it because they are relatively new functions for Facebook and associated more with Instagram e Youtube. That doesn't take that away Facebook have their effectiveness, because, more than other content, they are aimed more at users who do not follow you.
Be consistent in your content and post regularly
This is important to keep your audience's attention and stay visible. Identify the times your audience is most active and maintain a steady pace of sharing quality content. These contents should be consistent with each other in terms of aesthetics, communication, type and times in which they are published. Help yourself with a editorial plan which contemplates a regular alternation.
Monitor and adapt
Constantly monitor the engagement metrics, organic reach and interaction of your content. Use analytics tools provided by Facebook to figure out what types of content work best for your audience and tailor your strategy accordingly. The algorithm may undergo periodic updates, so it is important to stay informed of the latest news and adapt to increase visibility on Facebook.
2) Create and cultivate your community to increase visibility
Creating an engaged and active community has a huge impact, because engagement becomes more spontaneous and because the actions you take to create it will branch out to the catchment area you reach.
React to comments, interactions, create a dialogue
Show your audience that you value their engagement and participation by actively interacting. Respond promptly and try not to be pre-packaged. If you don't have time to dedicate yourself to all the users, there are i social media managers and their collaborators. An active, personalized response encourages user responses and actions. THEa dialogue begins, which translates into further comments, reactions and interactions, from users both to the same content and to all the others. By establishing an ongoing dialogue you create this virtuous ripple effect.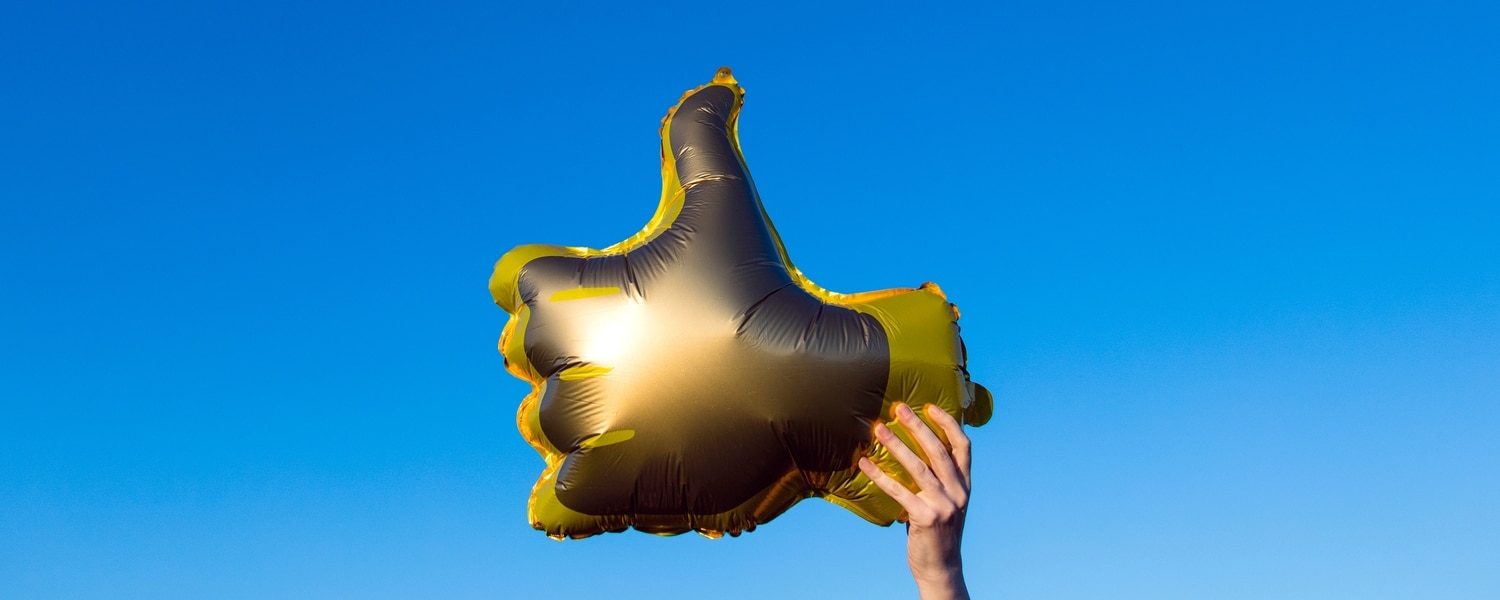 Leverage Facebook groups to increase visibility
An effective way to build an active community is to join or create Facebook groups relevant to your industry or niche market. Joining relevant groups allows you to connect with an interested audience and share your content in a specific context. Furthermore, you can create groups dedicated to your brand or your products/services, inviting your followers to participate and interact with each other.
Collaborate with influencers or other relevant pages
Partnering with influencers or other relevant pages can help you reach a wider audience and build a community of interested followers. Look for influencers or Pages who share interests that are similar or complementary to yours, and consider partnering with them to host joint events, share content, or promote each other's Pages. This collaboration can lead to greater visibility and engagement.
3) Increase visibility on Facebook with sponsored
Using paid advertising on Facebook provides an effective opportunity to reach a wider audience and increase the visibility of your content. This provided that it is done with strategy.
Define the objectives of your advertising campaign
Before starting a Facebook advertising campaign, it is important to establish the goals you want to achieve. For example, you may want to increase the number of likes and followers on your page, increase traffic to your website, or promote a specific product/service. Clearly defining your goals will help you create targeted advertisements and interpret insights wisely.
Use the advanced targeting options to increase and optimize your visibility on Facebook
Facebook offers a number of targeting options to help you reach your target audience accurately and effectively. You can select demographic parameters such as age, gender, geographic location and specific interests. Also, you can use the remarketing to show ads to people who have already interacted with your page or website. Leverage these targeting options to reach people who are more likely to be interested in your content. It is not only important to increase visibility, but also to optimize it.
Set an adequate budget
Now that you've defined goals and targeted your target, you can set a daily budget or a total budget for the duration of your campaign without wasting money randomly. It is necessary to invest a significant amount to obtain significant results, but the strategy lies precisely in spending as little as possible to achieve maximum results. As always.
Create captivating and relevant ads
Facebook ads need to be eye-catching and relevant to grab your audience's attention. Use high-quality images or videos, persuasive text, and clear calls-to-action. This is where your personal comes into play communication, which is built on the basis of many specific and contextual factors, all influenced by age, geographical position and interests. To build a communication you need to focus on a combination of:
Industry related tone: it can be played by agreement and/or opposition.
With your personal characteristics: these make a content unique, which can be more detached, disengaged, sweet, raw, funny, all characterized by your figure, your body language, rhythm and tone of voice…
Inspired by what most engages in public
Test different advertising strategies and formats
When creating content and building your communication, experiment by varying the different formats offered by Facebook. Also test text variations, aesthetic variations, duration and editing. To these it combines types of content and communication style. Then monitor the results.
… and still monitors, both to increase visibility and to make it profitable
Use analytics tools provided by Facebook to measure key metrics, like number of impressions, click through rate (CTR) and cost per click (CPC). Based on the data collected, you can make adjustments to your campaigns to improve effectiveness and maximize the visibility of your content.
Sponsorships are an investment, as is hiring a communication agency. To carry out this investment, it is vital to monitor the results and above all to understand which ones matter the most.
Increasing your visibility on Facebook is a step towards achieving other results. Having a thousand inactive likes is useless. That only the thirty friends you asked to comment on you are of little use. That thousands of people see your live broadcast is irrelevant if they skip it after three seconds.
The goal you should give yourself instead is to make people stay on your content, make them interact and convert them: this means optimizing visibility.